Mini-Convention - Nov. 4, 2023
Admission: Free Will Donation accepted
Mini-Convention - Dec. 2, 2023
Admission: Free Will Donation accepted
Manhattan High School
Rezac Auditorium
Get directions
Concerts begin at 2:30 PM
HS Choir
HS Band
HS Orchestra
Concert Program TBA
Mini-Convention - Feb. 3, 2024
Admission: Free Will Donation accepted
2023-24 NCKMEA Outstanding High School Teacher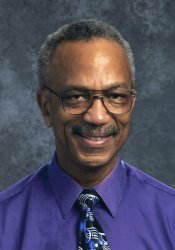 Eddie B Creer, Jr.
Director of Vocal Music
Instructor of Classical Guitar and Engineering Sound Production
Salina South High School
This is my 43rd year teaching. I received my BME from Oklahoma State University in 1981. I subsequently taught four years in Cushing Oklahoma vocal music grades 6-12. After that I moved to Salina South and have taught there since. I started teaching four choirs and one ensemble. AP Music Theory was added later for a few years but removed. Next Classical Guitar and Engineering Sound Production were added and they remain to this day along with my vocal classes. I believe we are endowed by our creator with an affinity for producing and enjoying gratuitous beauty. Through music education we give our students an avenue to participate in something which they are created to be . . . human.
2023-24 NCKMEA Outstanding Middle Level Teacher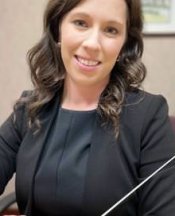 Erin Lloyd
Riley County Schools
"I am in my ninth-year teaching, all of which have been at Riley County Schools. I am the Instrumental Music instructor teaching five ensembles; 5th grade beginning band, 6th grade band, Middle School Band, High School Band (Marching, Concert, and Pep), and High School Jazz Band. I received my BME from Kansas State University in 2014 and my MM from Emporia State University in 2023. My goal is for Riley County Bands to be an integral facet of our rural communities participating in local events supporting each community, and spreading music throughout the county and state. We achieve this through marching in community parades, performing at local festivals, inviting music supporters into our buildings for concerts, and traveling in, around, and beyond Kansas. I strive to make meaningful musical experiences with our student musicians of all grade levels. I am honored to be selected as the 2023 North Central KMEA Middle Level Outstanding Music Educator."
2023-24 NCKMEA Outstanding Elementary Teacher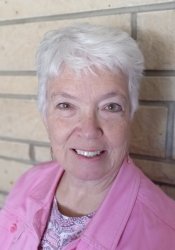 Cynthia Aramowicz
Chapman Schools
"While I was still in high school I started giving my younger sister piano lessons. She survived the experience and is now a music teacher and composer. Every year or so the college choir from our church denominational college would visit our town on their tour, and I set my goal to sing in that choir. I attended Bartlesville Wesleyan College (now Oklahoma Wesleyan University) even though the music ed program was just getting off the ground. The college administration built the program year by year as I attended, and in 1979 I was among the first students to graduate with a degree in music education. I started teaching elementary music that next fall and over the years have also taught middle school and high school choir and general music, beginning band, and guitar. My private students keep me sane from the rigors of public school education, or maybe it's the other way around. For years I have helped with high school and community stage productions, and incorporate drama into my elementary concerts whenever possible. My most recent musical endeavor is a ukulele jam group for adults. Recently one of my fourth grade students asked me why I became a music teacher. My answer reflects one of my aspirations in life: I enjoy music and I want to help other people enjoy it too. I am honored to be selected as the 2023-24 North Central KMEA Elementary Level Outstanding Music Educator."
2023-24 NCKMEA Honor Administrator
Bud Young
Principal
Clay Center Community High School

Attention New Teachers!
-
JOIN the Mentoring Network
CONNECT
with experienced mentors and fellow beginning music educators. —
ENGAGE
in professional learning through mentoring events and online discussions. —
ENJOY SUPPORT AND ENCOURAGEMENT
from a professional community that is committed to your success.
Mentoring Events
Check out these events designed for first and second year teachers.
Mentoring Help Line
Contact your district mentor chair if you have a question or need resources or help.