Elementary Choir
2019-20 Clinician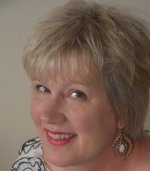 Carolyn Welch
Carolyn Welch, Artistic Director of the Lawrence Children's Choir, has been an integral part of the LCC organization since 1996 and became Artistic Director in 2012. She oversees the artistic life of the 5-choir organization and directs three of the choirs.
Carolyn holds Bachelor's and Master's Degrees in Vocal Performance & Pedagogy from the University of Colorado at Boulder, and a BM in Music Ed from MN State University, where she studied conducting with David Dickau. She has taught private voice for many years and taught vocal and choral music from 1996-2013 for the Lawrence Public Schools, at the elementary, middle and high school levels. Carolyn has won several teaching awards and is the author of "Sing the Concepts," a set of songs for learning basic theory, and "Change One," a sight-reading curriculum.
Active as a judge and clinician, Carolyn recently served as the clinician for the Oregon Elementary All-State Choir, presented at the Oregon Music Educators Conference (Feb 2019), and directed the Arkansas ACDA Treble Honor Choir (July 2019). She also serves as the Children's Repertoire and Resources Co-Chair for the Southwest Division of the American Choral Directors Association.